Welcome to K. Wind Pool Services Ltd.
Pool Contractors for All Things Aquatic
As a local Kamloops, BC business, we take pride in serving our community with new swimming pool installations and maintenance services. Whether you're a new pool owner or have had one for years, you can trust us to keep your pool sparkling and safe.
From maintenance to repair, and replacement to restoration, we are your go-to contractors for all things aquatic. We have the experience and skills necessary for replacing vinyl liners, pumps, natural gas heaters, solar heaters, chemical dispensers, Ultra Violet water sanitizers, maintaining pool equipment, and providing the proper services for pool opening and closing. We are your local pool experts, and invite you to call us for a free quote.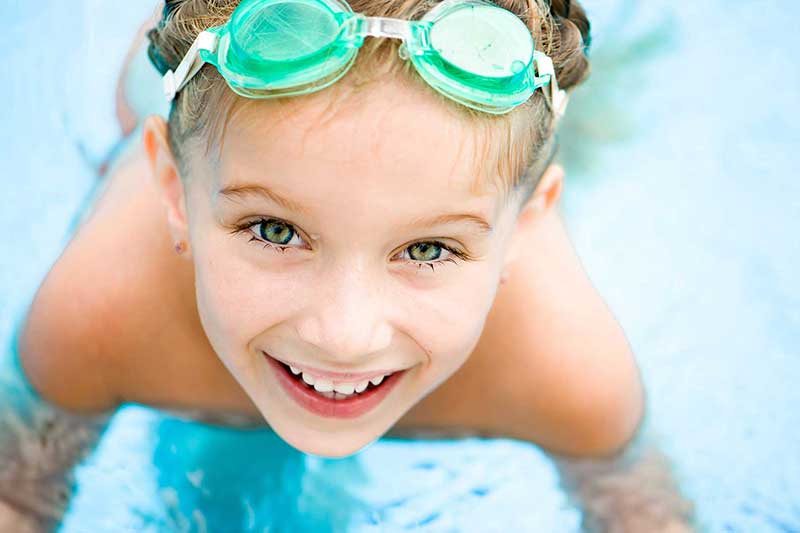 Contact Kelly Today for a Free Estimate!
What Our Customers Are Saying
Super responsive. We needed help finishing off our above ground pool we self-installed. K Wind was able to help us with some pieces we missed, the mechanical pool equipment setup & stabilizing the pool far better than we did ourselves. Also got very handy tips for pool maintenance! Excellent service & the best value in Kamloops pool service
Kelly came over moments notice to repair a tear in my liner. Gave me a great quote on a new safety cover and installed it yesterday. Great communication, quality work, no complaints. Highly recommended.
Kelly is highly qualified to do repairs on a pool and has invested in good equipment. He spent some time splashing around our pool and left us with confidence and some good tips. Hes a laid back guy and does his best to help
K. Wind pool services was recommended to me by a friend so I decided to give him a try. He replaced our pool liner and the service was outstanding from start to finish. The owner Kelly was very knowledgeable, professional, and completed the job on time with great customer service throughout the entire process. I would highly recommend K. Wind pool services.
How To Take Care Of An Inground Swimming Pool
With the warm weather we are having now the algae will start to proliferate and you can end up with a green pool very quickly if you don't have chlorine in your water. Be sure to dissolve the chlorine before you add it to your pool, or use liquid chlorine until you get your pool up and running.
Check your pool's pH and chlorine levels at least twice per week. Your pool water should maintain a pH range of 7.4 to 7.6 and a chlorine level of 1.0 to 3.0 parts per million (ppm). Test the pool water levels at dusk at least four hours after all swimmers have left the water and at least eight hours after a rain or wind storm. Follow the manufacturer's directions for the testing strips you choose. If necessary, add products to r

e-balance these levels.

Clean the pool at least once per week. For a thorough cleaning, empty the skimmer baskets, skim the leaves and debris from the water. If there is debris on the bottom of the inground pool, use a vacuum cleaner designed for pool use. Skim the surface with a cleaning net.

Apply pool surface cleaner to the waterline on the pool walls. These cleaners eliminate waterline stains to keep your pool looking fresh. Apply the cleaner with a pool brush. Once you rub the cleaner into the wall at the waterline surface, dip the brush into the water and give a quick scrub to the walls under the water surface.
Shock the pool water once per week. Shocking involves adding a large dose of chlorine to the pool to eliminate algae and other contaminants. The amount of shock you use varies based on the specific chlorine product and the amount of water in your pool; follow the manufacturer's instructions. Shock the water at dusk, allow the pump and filter to run overnight and avoid swimming for at least 24 hours after shocking the pool.
Run your filtration system as much as possible — constantly if you can afford it — during the summer months. When the water is continuously moving, it is less likely to become tainted with dust, dirt, environmental pollutants, bacteria and body oils.
closed
Pool Liner Replacement
If your vinyl pool liner is leaky, wrinkled or damaged beyond repair, pool liner replacement may be the only option to restore your swimming pool. While most swimming pool liners are built to last, they aren't invincible. Time, weather and tearing caused by sharp objects and improper chemical balance are all factors that can destroy or cause leakage to your liner. A leaky pool liner will not only drain water, it will cause damage to the pool sides, causing greater damage and even costlier repairs with time.
All liner installations include:
Custom measure of pool for a perfectly fit liner.
Removal of water and old liner.
We remove all the face plates and gaskets and pull the light from the deck box connection, and remove it.
We inspect the walls for damage, or rust through.
We visually inspect the light niche, skimmerbox, main drain, and stairs sections to find any cracks, gasket failures, or areas that need repairs.
The entire pool wall is scraped to remove loose dirt, rust, and burs.
The liner track and the pool walls are cleaned.
Any wall seam or stair seam is taped. This seals all cracks and gives us a good vacuum when we set the liner. It also helps keep out moisture which causes corrosion.
We scrape and clean the steel walls and apply a rust prohibitive paint.
The pool bottom is carefully washed and vacuumed to remove all debris. this step is repeated as necessary.
The liner is set into place and vacuum formed to remove wrinkles.
A set of new face-plates and gaskets are installed.
The pool is refilled with water and the pump is tested and inspected.
We pick up and remove all trash.
The use of a safety cover has numerous benefits and can add years to the life of your new liner. Not only does it protect your family and pets but it also protects your liner from the harsh winter sun, and it keeps harmful debris out of the pool and makes opening your pool so much quicker and easier.
Pool Maintenance
Correctly maintaining a swimming pool is essential to extending its life span along with your enjoyment of using it. With our regular pool maintenance service, your swimming pool will always stay clean and safe.
Swimming pool maintenance is not all about pool closings and pool openings. It is crucial to check all the pool equipment used for a swimming pool on a regular basis.
Proper water balancing is very important in swimming pools. The right ratio of water chemicals in your swimming pool and spa is key to keeping it safe for your own use.
Pool Safety Covers
A mesh or solid safety cover is the strongest way to make sure pets and children do not fall into the pool when adults are not around. They are custom fit with the best materials, giving your family the piece of mind in security and protection. Use these covers to keep debris out of your pool, protecting it from sun damage and saving you money on chemical use.
Vinyl Liner Replacements
Pump/Motor Repair and Installations
Filter Repair and Service
Pool Rehabilitation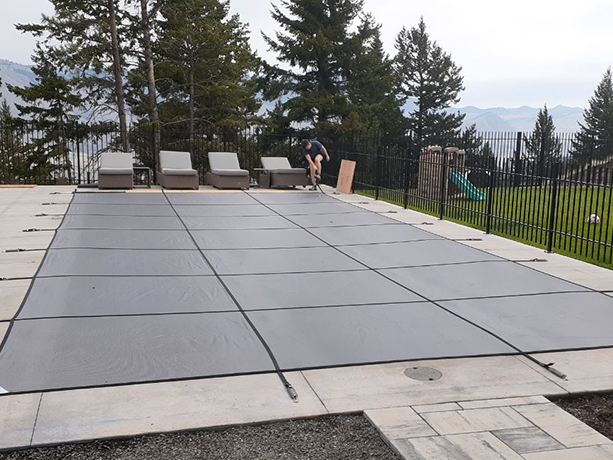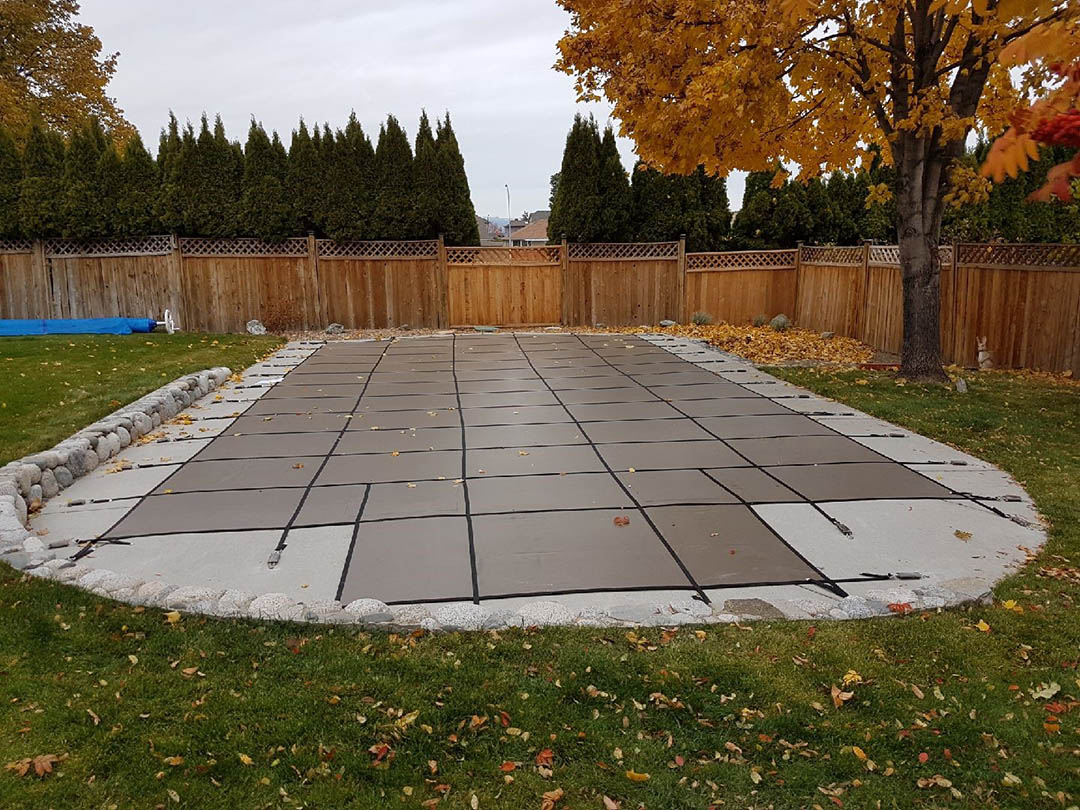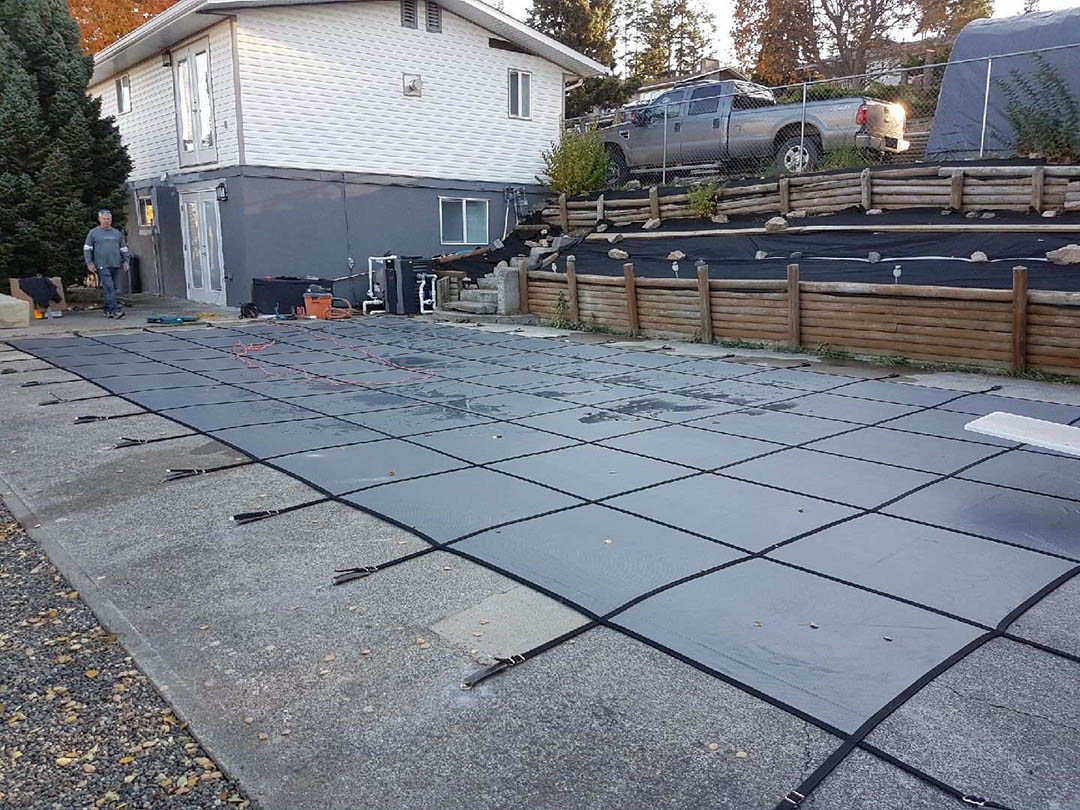 Cartridge Filters
Chemicals
Chlorine Dispensers
UV Sanitizers
Deck Equipment
Filters
Heaters-Gas and Solar
Lighting
Liner Replacements
Pool Covers
Pools Toys
Pumps
Robotic Cleaners
Safety Covers
Solar Covers
UV Sanitizers
Vinyl Liners
CoverStar Pool Covers
We build new pools!
Call us for swimming pool designs, pool and deck rehabilitation, and a free consultation.
We test commercial swimming pools for patron safety.
If you are in the hospitality industry and need your commercial pool repaired or maintained, contact Kelly for a consultation.
Our extensive list of swimming pool services includes building new pools, pump installations, repair, and maintenance.
We take care of your pool, making sure the pH is balanced and your system is running effectively, even when you are on holidays.
Contact us for a consultation and information
on any of your pool needs, and we will take care of you!